How to Write a Law School Personal Statement?  
The Law school personal statement can be an opportunity to illuminate your intellectual background and interests or to provide information about yourself and your achievements that may not be fully evident through other information provided in the application.
In many ways, you are preparing a case. As in most legal cases, it is important to be persuasive, clear, succinct, and timely. There are few substitutes for careful forethought and planning in this process.
Requirements of personal statement for Law school
Most law schools require a personal statement, and most schools like Harvard allow you pretty much free rein over what you choose to talk about. 
For some, this flexibility is a welcome gift. For others, it can be terrifying. Either way, the personal statement is probably the most challenging part of the application. But it is also the part of the application that is most under the applicant's control.
Law school personal statement keys
The key to crafting a successful personal statement is to take the initiative and teach the committees what an impressive and thoughtful individual you are.
While many applicants focus primarily on writing quality, and indeed, no one can doubt that readers will make judgments based upon vocabulary, fluidity of writing, and cogency of argument, it's really the content of your personal statement that will make it a success or a failure (and since most people spend a lot of time on their personal statements, by failure we mean a personal statement that doesn't add to your application by being better than most other personal statements).
It's a subtle point that many applicants fail to realize the personal statement is more a means than an end.
Some admissions committee members may read your essay and say "That was a great personal statement". But what you're really after is, "This person is someone I really want at our school." What you want them to remember is who you are. For better or worse, the personal statement is really the only place to really focus on this.
You must also, of course, write conscientiously properly managing form, structure, and style. This is not an activity for a single Saturday afternoon. You should spend hours thinking about what you are going to write. You should spend considerable time writing your first draft. You should rewrite and edit as long as it takes.
No matter how bright or talented you are, you probably want to get some help.
This article focuses on the basics.
What to write about?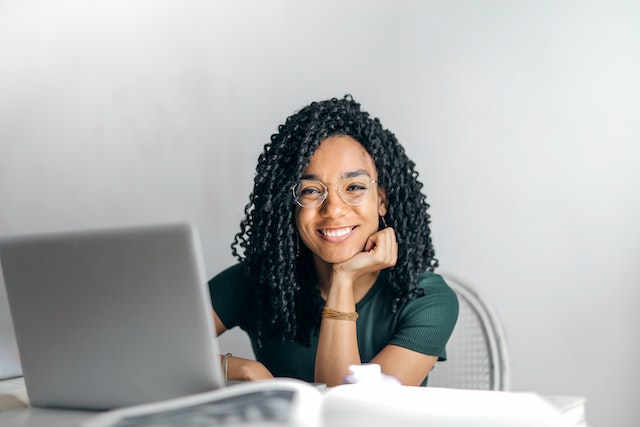 What should you write about? According to our research completed by Best College Admission Consultants, for many applicants, choosing a topic is probably the hardest part of writing the essay. 
They wonder what the admissions committees want to read.
They worry about choosing the same subject as everybody else.
They also worry about getting too far afield from the most common subjects.
Choosing a topic
You should never choose a topic in a vacuum. The personal statement should fit in with the broader story you are telling for the admissions committee. It should make you stand out, but within the context of your application. Hopefully, it can also answer questions committee members may have about you or your background.
Different candidates should use different topics, and even the most clichéd subject matters, such as "Why I want to go to law school", can be the right choice for some applicants (we often recommend this topic for older applicants contemplating a career change).
Some safe, common topics include:
career progression to date;
strengths/weaknesses;
significant career experiences;
ethical dilemmas;
meaningful accomplishments;
stories of impact and leadership;
the twists and turns of a budding legal career.
This range of options can seem somewhat limited when contrasted with the college application personal statement. This doesn't mean you should rein in your creativity, but make sure your topic choice is representative of a more mature mind. This is not the time to be cute without substance, or come off as naive and unsophisticated.
Personal experience
A college senior may not have had the work experience to prove that he can have an impact on an organization, but he may have led his campus political organization to status as the biggest charity fundraiser on campus. He would be well-served by writing about that experience.
A championship cross-country track star who had to take the LSAT twice (and underperformed) after especially grueling meets might focus on her academic interests and success, explaining her LSAT difficulties in an addendum.
A less-than-fantastic student who took a year off to work on human rights issues in Washington, DC, might focus on the work she did to put on a symposium and the credit she got for one of the papers presented there. The idea is to focus on strengths while not appearing to be particularly one-dimensional or weak in a particular area.
And what if you haven't done anything that seems special and thus feel you have nothing of interest to write about? Well, we'd doubt that characterization; almost everyone has something that interests him or that he's spent a lot of time doing and/or thinking about.
Remember, the committee members, unlike your teachers or friends, do not know you or what makes you tick. You shouldn't feel compelled to stay within the bounds of how these acquaintances view you.
Ask yourself: if I were to craft a true personal statement using x, y, or z from my resume, how would I craft the statement that would portray me in the most favorable light? Accuracy is a must, but in our opinion, it's not what you should be most focused on.
You'll hear a lot of personal statement advice that says: "You should simply focus on why you really want to go to law school" or "Think about what really makes you tick." This is generally a bad idea. 
You should spend most of your time thinking about what will impress the committees and get you in. It's not a time for introspection or self-study, although it's easy to slip into that frame of mind.
Who you are?
How you manage to write about your subject can be just as important as the subject itself.
Harvard suggests that "it is generally more helpful to write what you think readers should know to have a better sense of who you are rather than writing what you think the readers want to read."
This is good advice from their point of view: they don't want phony essays but rather ones where they can learn the most about a person. But if you're a below-average candidate, you don't want to portray yourself in that light even if Harvard would rather know about your shortcomings upfront (so they can comfortably reject you).
So write about what you think they'd want to read, but be considerate. Tell a story. Show who you are as you want to be seen. Use anecdotes and dialogue to make it real for your readers. Don't think of this as an essay but rather as a story about you and your accomplishments and experiences.
Some topics tend to make this more difficult, e.g., the relationship with a mentor/parent/grandparent/teacher usually focuses too little on you and probably should be avoided. But for the most part, you can pick any topic that is meaningful to you and make it colorful and illustrative.
Structure and Style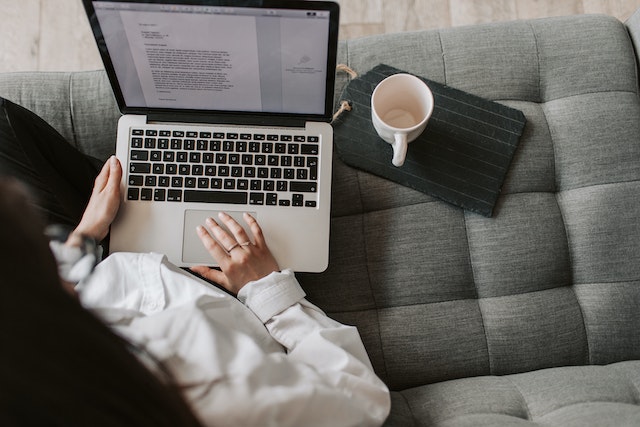 The first rule of structure and style is not to get defeated by simple yet common mistakes. Don't reference the University of Chicago if you are sending the personal statement to Northwestern. Don't allow any spelling errors to get through the editing process. Make sure your grammar is impeccable.
Once you've chosen a topic, stick to it. As you prepare to write, think about what question about yourself you are answering and lay out a coherent and organized answer. Your story should be a limited one.
For example, if you are trying to show your career progression and the impact you have had, pick a couple of anecdotes that illustrate your point. Don't go through your job history resume position-by-position, describing every event.
Pick up a copy of Strunk & White and follow the good writing habits described. Use paragraphs separated by transitions. Don't use a 4-syllable word when a two-syllable word would fit (unless you know that the 4-syllable word better captures your meaning) i.e., put the thesaurus away! Watch out for run-on sentences and avoid clichés.
Be true
Your tone should be fairly casual, as you are trying to let your audience get to know you, but it shouldn't be too casual and thus seem unsophisticated. You would be taking a risk by using slang and foul language.
If you are naturally funny, let it flow, but don't force it. Humor may be just what an admissions officer needs after hours of reading applications, but an off-color joke could sink your chances.
Also, most attempts at humor on applications fail (and no one thinks that includes them). You can test tone and humor by having friends or a counselor read your essay before you send it in.
Check and rewrite
If writing a personal statement is a three-step process (think, write, re-write), the third step can make or break your application. You need to get a first-rate editor to read through your essay, making suggestions and corrections. You need to make another pass yourself, with your editor's ideas in mind.
Another round of edits is not a bad idea. Ideally, your personal statement involves hours of work and scrutiny before the "final draft" is completed.
At the end of this process, read your statement aloud and make sure it sounds right. Many wonder if their personal statements are good, but those who've written great personal statements don't need to wonder.
If it's a great one that will impress its target audience, everyone can tell.
Wrap up
If you want to get into one of the TOP schools, when writing a law school personal statement, patience, and persistence are your allies. It might feel tedious going over your statement multiple times, but the reward is a well-crafted essay that stands out and provides a clear, engaging snapshot of who you are and what you aspire to achieve. 
The effort invested in refining your personal statement can significantly impact the impression you make on the admissions committee, making it a worthwhile endeavor in your college application process.
Make sure you follow your inner thoughts and write them down on a paper, using your tone, and your writing flow. Of course – do not forget about the correct personal statement structure.